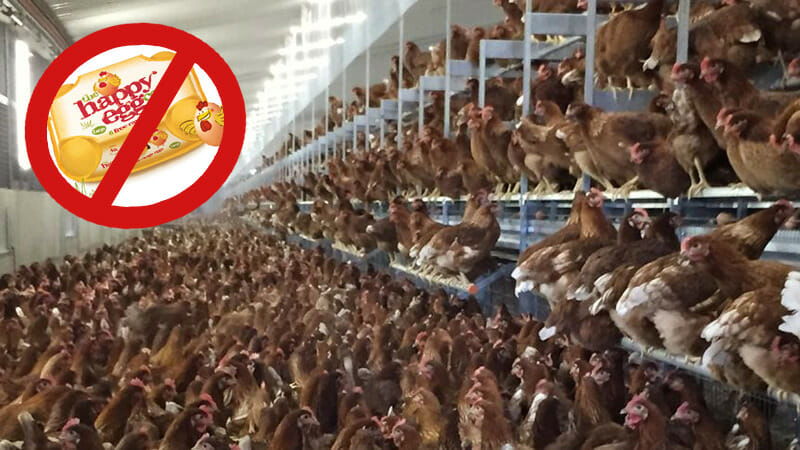 At a recent online symposium on farmed animal law, an audience member asked an all-too-common question:
"Since we are not going to see 100% of people go vegan right away, doesn't it make sense for us to advocate for humane animal products for now?"
I recorded a video with 4 ways to respond to this:
Imagine if we tried to apply this logic to any other social issue. When we see an increase in harm to an oppressed group, how do we respond to that? Do we "back off," "soften up," or look for ways to enable the exploitative practices and systems? Of course not! We step up our opposition against it instead. And we don't realistically expect that 100% of society is going to completely denounce any injustice, a fact that certainly does not deter us from doing the work of ending the injustice.
Who decides what is "humane?" The industry-paid veterinarians or animal industry spokespeople who look you in the eye and actually tell you that grinding up chicks and sexually assaulting cows to impregnate them is humane? Of course not! We need to define it for ourselves. I advocate that we define humane treatment of farmed animals by the same ethical standards that we use for cats and dogs and other animals we claim to value. In this context, even the most allegedly humane farming practices would have to be considered abusive, torturous and cruel! You just don't get away with shooting a calf point blank in the head and trying to spin this as a good humane deed. Sorry!
Why would we continue to advocate for exploitation and killing when we live in an age when plant-based alternatives are plentiful for many of us? We are their advocates, so how could we possibly justify continuing to advocate for violence against them and their killing? In what other cause would this be acceptable? This is an absurd notion. There is no "humane" violence or abuse or murder. This is delusional thinking.
Even if we were to believe that there is a "humane" way to exploit and kill animals for profit (which there isn't!), it's mathematically impossible to raise animals on pasture and in settings which many would consider "natural" or humane. Animals raised in such environments require far more land, feed and water. Only a small percentage of animals are raised this way and we are already using 45% of the planet's land mass to raise the animals we eat in intensive farms. We would need something like 5 planet earths to raise all of the animals on pasture that we consume today. Furthermore, the UN urges all those who can to eat a plant-based diet to avert the worst effects of the climate crisis.
We can and must do far better than falling for the humane hoax!
In the words of former pig farmer and writer, Bob Comis:
"Livestock farmers, no matter what kind — from the largest, most cynical, and inhumane factory farmers to the smallest, seemingly most ethical pasture-based farmers — traffic in death. It is death that is our aim, our purpose. Death is the end. Life is the means. Money the reward."
What Comis points to here is the inherent conflict of interest between treating animals with respect and using them as commodities. Even under the best circumstances, the incentive to treat animals "humanely" is limited to the extent to which it is necessary to raise them to market weight (which is just a fraction of their natural lifespan).