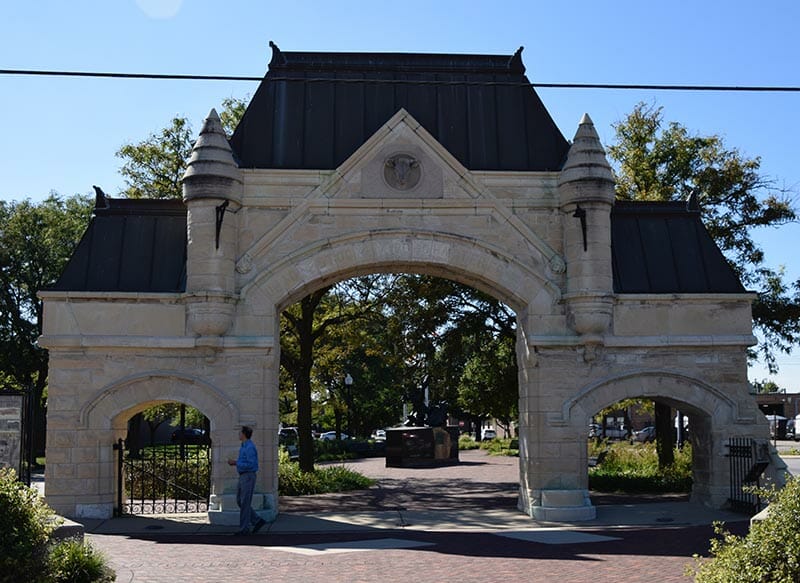 As someone who launched a grassroots effort to end slaughter in the city that once promoted itself as the slaughter capital of the world, I was deeply moved by the recent news that Natural Fynd is building a 35,000 sq. ft. plant-based meat and dairy factory, with initial capital investments of 150 million dollars from the likes of Jeff Bezos, Bill Gates, Michael Bloomberg, Al Gore, Richard Branson, and Andrew Yang. Built on the ruins of what was once the largest industrial slaughter complex in the world, The Chicago Union Stockyards, the location could not be a more symbolic sign of the times as well as a testament to our efforts to shift the cultural paradigm away from our use and abuse of animals.
Let me be clear, I am under no illusions that animal agriculture is on the decline or will be easily replaced with plant based products anytime soon. Considering the global expansion of animal products, it is actually delusional to believe animal agriculture will be easily defeated and replaced. In addition, I am deeply troubled by the billionaire elite class and their abuses of power, not to mention their threat to democracy. At the same time, it is important to recognize that it was these two notorious billionaires, not, say, Mayor Lightfoot or President Biden, to spearhead this development.
In his pioneering novel, The Jungle, Upton Sinclair exposed the Stockyards as a brutal dystopia, an industry in which a few industrial elites made enormous fortunes off of the backs of animals and immigrant workers in an age when protections for both oppressed groups were non existent. Fast forward to 1968, just a few years before the Stockyards would permanently shut down, Gore Vidal famously debated William F. Buckley on ABC News the day before the Democratic National Convention (which actually took place in the Stockyards). From the documentary Best of Enemies on Netflix, Vidal famously utters, "This place is a shambles. It's a police state. One's aware of the horrors of the world here. The smell of old blood. The shrieking of the pigs as they're slaughtered in the morning."
Today, the only standing monument to the Stockyards is the original gates where we filmed our first video introducing Slaughter Free Chicago. Upon seeing these gates, people often say they are remind them of the entrance gates of Auschwitz. There is just one slaughterhouse left that is connected with the Stockyards, Park Packing. And there are currently only a handful of small slaughterhouses left in the city, after a mass exodus over the last few decades.
For three years now we have targeted the Mayor, the health commissioner and the City Council, demanding that they develop a plant-based food program accessible to all and demanding that they shut down the last remaining slaughterhouses operating illegally. None of these public sector leaders have yet seized the opportunity that the Natural Fynd development presents. Instead the Mayor just organized one of the largest meat festivals in Chicago history!
Please help me tell Mayor Lightfoot to take the opportunity Natural Fynd has presented and champion a plant based food program and end slaughter in Chicago!
Email Script

To: [email protected]
Subject: Promote a Plant-based Food System, Not Meat!

Mayor Lightfoot,

Your recent event, Windy City Smokeout, is an embarrassing glorification and promotion of an industry that is profiting from destroying our planet, from the climate emergency, from cruel factory farming, and from harming vulnerable workers and communities.

While you were busy organizing this event, Natural Fynd was busy constructing its 35,000 sq. ft. plant-based meat and dairy factory, with initial capital investments of 150 million dollars from the likes of Jeff Bezos, Bill Gates, Michael Bloomberg, Al Gore, Richard Branson, and Andrew Yang, on the ruins of the Chicago Union Stockyards.

You lost an opportunity to back this groundbreaking development in the future of our food system, but it's not too late. I urge you to work with Slaughter Free Chicago on developing a plant-based food program, close Chicago slaughterhouses and commemorate this groundbreaking new development from Natural Fynd.

Sincerely,

[your name].