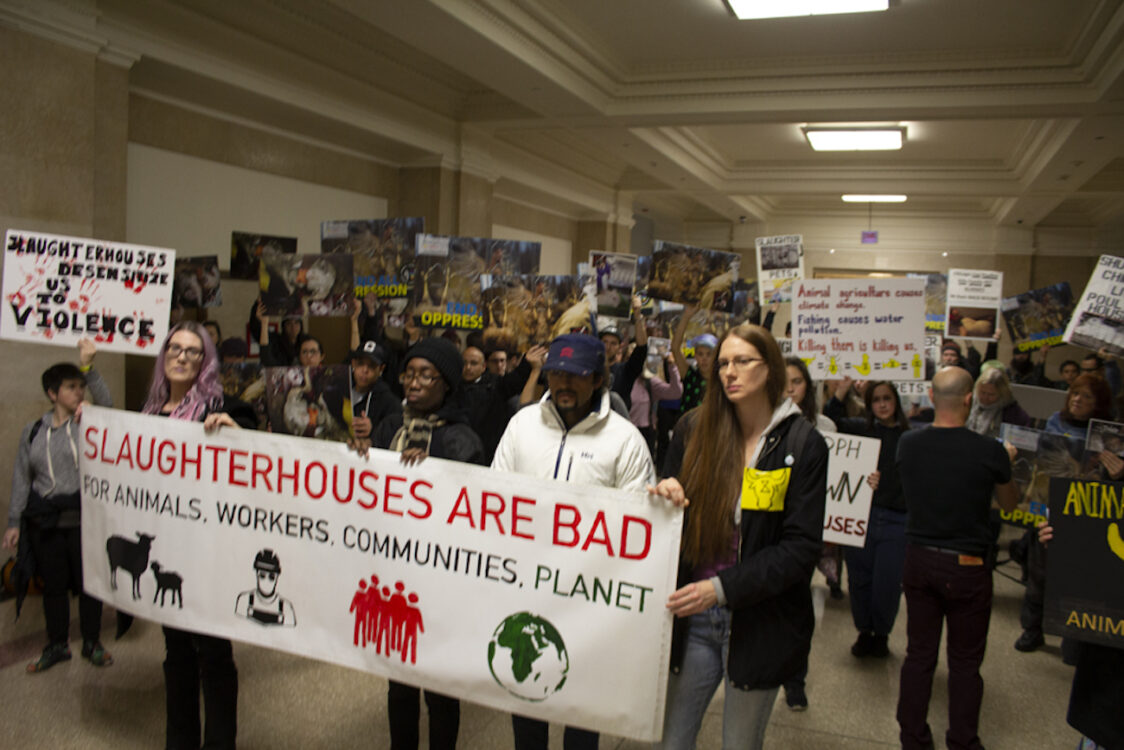 One of the most talked about challenges in activism circles is recruitment — how to recruit activists and retain them for long term commitment to the cause. It's often a source of frustration for new groups and well-established groups alike which see activists come and go and wonder why their ranks aren't growing. To be clear, this is not a primer on how to retain them! Rather, this is a closer look at a few of the common barriers for activists.
The biggest barrier I see lately is social media, especially in these quarantine times. It's rather ironic that the platforms that allow us to reach never-before-imagined numbers of people could also completely defeat our activist spirit. And yet that's exactly what some activists tell me. According to Facebook's own research, the platform's algorithms manipulate areas of the brain that trigger conflict. This explains why we see so much bad behavior, leading many of us to believe that this is an accurate reflection of humanity. It doesn't mean we shouldn't use these platforms. It just means we need to understand that they are a very poor gauge of support for our cause, of people's views on animals, and of our audience in general. Check out my recent post on how activists can use Facebook to their advantage. Real studies give us a much better sense of how people feel about banning slaughterhouses, animal suffering and climate change.
Social media's corruption of our view of humanity can then lead to other distortions. We begin to believe that we must somehow trick people into converting them to our cause — that we must be "savvy" as a marketer. But this can too easily backfire if we engage in deceptive practices that attempt to trick our audience into accepting us. When we betray the trust of our audience, we lose big time. Thankfully, the anti-slaughterhouse activist need never resort to these tactics.
In our efforts to close slaughterhouses and defeat proposals for new ones, we find overwhelming support by communities just by telling the truth. The compelling truth reveals that many factors that make slaughterhouses bad for communities such as decreased property values, increased crime rates, hazardous working conditions, pollution, sanitation and public health concerns, the stench of decaying animal bodies, and the racial and class issues that arise from the connection between slaughterhouses and lower-income communities. We win the argument on self-interest alone. Yet, there is so much more to our case and we should present the whole picture. This is why we've developed a 12-point case for closing slaughterhouses which encompasses the full spectrum of issues.
In this way, the anti-slaughterhouse activist goes far beyond an appeal to human self-interest. We often hear that "people don't care about animals so we need to talk about health or bad smells or overflowing and unsightly waste." Again, the real studies show a large percentage of people care about suffering. So this claim is erroneous. But it also misses the point. Activism is about pushing open the Overton Window, shifting societies attitudes about an injustice from indifference to empathy. That's the hard work we must do and that every impactful social movement has been able to do, against seemingly insurmountable odds. If we want people to care about something they are desensitized to, then it's up to us to make the case for why they should care. That's what good activism is all about. So let's vent our frustrations and disappointments when we need to, but not let that overshadow the meaningful challenge before us. When we fight back smart, we can win!