I started out as a small scale "humane farmer" back in 2006. Farming grew out of my involvement with, and passion for, the whole "back-to-the-land," "grow your own," sustainable food movement.
I raised free range pigs, sheep, goats and chickens, and I opened a shop for local, organic foods that sold meat and vegetables from my farm, as well as from others nearby.
But while running the shop, my ideas around, and options for, "ethical meat" began to crumble. I soon realized that, because producing meat is as unnecessary as it is violent, ethical meat is an impossibility whenever it is possible to grow plentiful plant-based foods.
Too, more than anything, I believe my customers saw the local, organic, "ethical meat" and dairy labels as an excuse to continue eating all types of meat and animal products generally. And that is because, more than anything, humane labels still designate animal lives as so inherently inferior and existentially worthless that breeding, exploiting and killing them for completely unnecessary reasons can still be embraced, celebrated even, as "ethical" and "humane."
It may sound funny to say, but I discovered veganism through YouTube, and it was there that I learned it was a healthy, viable option. My world as a small-scale, ethical meat producer was totally turned upside down. I closed the shop, stopped raising animals, and became active in the vegan community. Now, together with my spouse Caroline, I run the farm totally veganically [without animal manure, blood or bones, or any other animal inputs].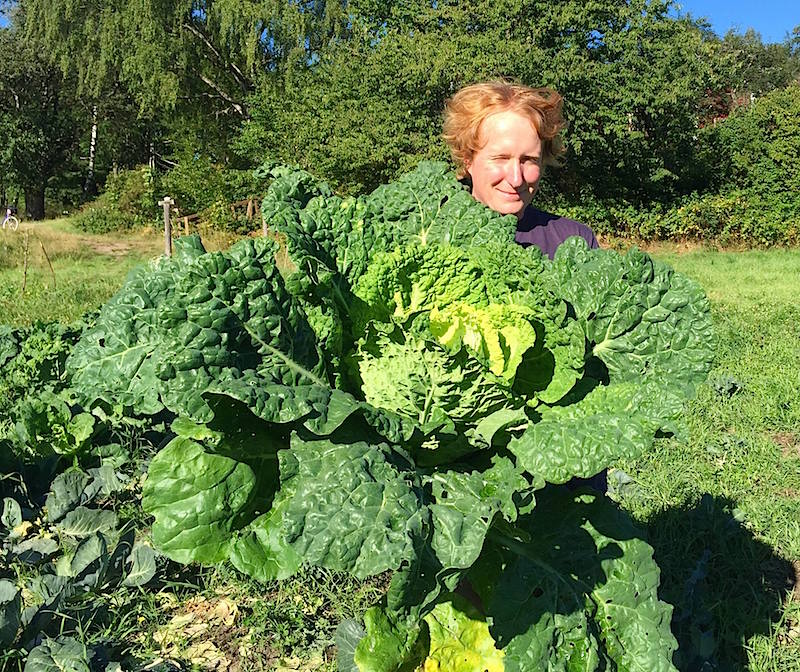 It feels important to note that I've slaughtered many, many animals, in addition to sending animals to numerous slaughterhouses.
I worked closely with the slaughterhouses in my role as a proprietor of an "ethical butcher" shop that was centered around local, "humane" meat (we also did cheese, eggs, milk and other animal products). So, I've done a lot of actual killing and, well, I'm sorry to say it didn't affect me very much at the time. Or at least not in a sense that I was then aware of, though I am well aware of it now.
Humans have very effective ways of blocking negative emotions, and focusing on positive aspects. And I was getting so much positive feedback from my farmer friends and from my "humane meat" customers. People really, really want to believe that killing animals is a good thing, so if you tell them that, well, then you tend to form this whole club (or cult) around that messaging, where you give each other ongoing moral validation. And all the familiar arguments grow out of this: "Animals are necessary for sustainable farming," or "Grazing is good for biodiversity," etc.
I was a true believer in this. I was 34 years old when I opened my eyes.
I'll tell you what made me go fully vegan: realizing that vegans actually believed the same things that I believed. They just reasoned about it in a more coherent and consistent way, and drew a more logical conclusion. The whole reason I started with "humane" animal farming in the first place— I was from the city— was that I hated the idea of factory farming, and wanted to develop a viable alternative. I genuinely cared about animals and wanted to do right by them. And I wanted them to live better lives than they could in conventional farming systems; that was my main motivation in becoming a farmer. Veganism was not a concept I was really familiar with.
But when I began to learn more about veganism, I realized vegans had the same basic idea— vegans cared about animals and wanted to do right by them. But vegans were more logically and morally rigorous and accountable than I was— they took that idea to its logical conclusion, which is: if you care about animals, you shouldn't exploit them at all.
With more research, I learned that veganism was a healthy and realistic option. All of this really appealed to me. I had already experienced firsthand the routine violence and cruelty that inhere in even the most "humane" forms of animal farming: the blood, the guts, the fear, the suffering, the separation of families, the degrading commodification of bodies and lives generally.
If veganism was viable, it would mean I could truly make the sort of meaningful, positive change in my life and in my relation to others that I thought I was making by becoming a "humane" animal farmer.
So I gave veganism a try.
Transitioning my farm and livelihood to all vegetables was hard at first. But that is just because like most of the Western world, people in my rural area are very used to eating a certain way, with too little veggies and too much meat, fat and sugar. But now, in addition to a few small side jobs, I am happy to report that my partner and I are able to support our family with income from our farm. We grow tomatoes, potatoes, beans, peas, carrots, lettuces, onions, cabbage, kale, broccoli, flowers, and much more, all of which we sell at numerous farmers' markets and via subscriptions.
It has now been 4 years since my decision to go vegan, and it has been one of the best choices of my life. Four years in, I'm still thrilled about the future of farming without animals. It is very promising in terms of resource efficiency, land use, sustainability, emotional wellbeing of the farmer, and I believe it produces healthier foods to boot; all of this in addition to sparing trillions of individual animals per year.
My farm, my conscience, and my health have improved immeasurably since going vegan, and I'm so grateful for the opportunity to share my story with others.
---
Read more profiles of former meat and dairy farmers who went vegan, here. Follow Gustaf's veganic farming adventures here.