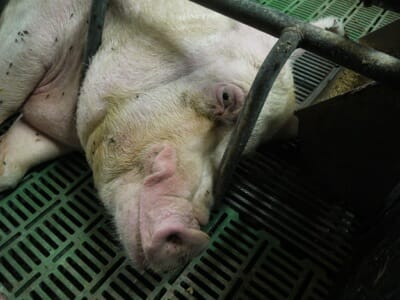 "It's a bit of a stretch to compare slavery with being an omnivore."
I received this comment during a recent discussion I had on the morality of eating animals. At the time, I was not even making any direct comparison to human slavery. I was simply mentioning it in the same sentence as eating animals, saying that both practices do not stand up to rational scrutiny. (In the latter case, this is readily described, for example, in the book Meat Logic: Why Do We Eat Animals?)
And yet, it provoked a response.
And yet, if we actually think about it, a comparison to slavery is not a stretch at all.
Even though animal slavery is different than human slavery in a number of ways, how is animal slavery not a form of slavery? Are not animals legal property — literally? Are not animals literally bought and sold? Is not farmed and captive animal reproduction forcefully controlled through breeding? If I have taken an animal as my property and taken their very liberty and life as my own to create products out of their carcass, how is that not a form of slavery?
Our internalized societal prejudice tells us to cringe at the comparison. To cringe that someone would dare talk about an animal and a human in the same sentence (even though a total equating was not made). To cringe that someone didn't simply say, "They're just animals" to dismiss it all away, as we're programmed by society to do.
And someone will most assuredly attempt to argue that the advanced cognitive abilities of human slaves is what makes slavery, slavery. But then, what about mentally impaired humans who don't have the advanced cognitive abilities of able-minded ones? Would the ownership and forced breeding and buying and selling of mentally impaired humans be considered slavery? Or can we dismiss it all away the same way many would like to dismiss animal slavery?
Wasn't it the case that many people cringed at first in the past when presented with a new way of thinking regarding human slaves? Or regarding women? While nonhuman animals will never be full members in society the way descendants of slaves and women are today, does that really negate the things we all still share in common? The desire to lead our own lives? The desire to seek happiness and avoid pain and suffering? The desire to live and not be killed just because someone wishes to make products out of our bodies?
Is it really dishonoring human slavery to label animal slavery as a form of slavery as well, or is it in fact honoring human slavery by learning from it to recognize the fundamental rights of others who are considered different from us, and take a stand against prejudice and oppression in all of its forms?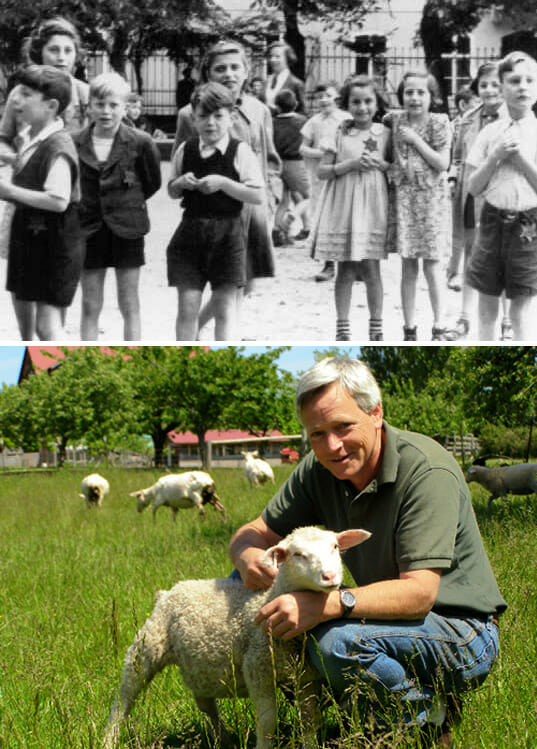 The Dreaded Human – Animal Comparisons
Slavery is but one of the many examples where some people not only cringe, but are quick to take offense. Whenever animal advocates make comparisons to human racism, sexism, slavery, other prejudices and oppressions, and yes, even The Holocaust, it seems inevitable that some people get offended. Such people are often quick to assume that animal advocates are equating animals with able-minded humans in every single respect, when that is not the case at all, and they are simply talking about perfectly valid comparisons of prejudicial thought processes and perfectly valid comparisons of the qualities we still have in common.
If someone talks about racism by using analogies to sexism, or if someone talks about sexism by using analogies to racism, or if someone talks about homophobia by using analogies to racism and sexism, virtually all of us know what is being said. We don't take offense even though racism, sexism, and homophobia are all very distinct prejudices. We don't say that it's offensive for someone to even talk about them in the same sentence. We realize that the person is not equating in totality, but rather talking about valid comparisons of prejudicial thought processes and any aspects that are still shared in common. But try to talk about speciesism by making perfectly accurate analogies to racism and sexism and other human prejudices and oppressions, and suddenly many people take offense and act like a complete equating is being made.
The taking offense, of course, stems from the prejudice itself, and is a form of knee-jerk response in order to deflect and dismiss rational discussion on a subject the person is prejudiced about and is not prepared to discuss or think deeply about. Thus, the accusation is made that animal advocates are being offensive and irrational. But any rational person should strongly reject this accusation. Not only is their taking offense not warranted, but it is in fact we who should be offended. For one, by their prejudice and its many consequences in terms of inflicting tremendous amounts of intentional exploitation, suffering, and killing. And also, because what they are effectively saying is that rational thought is completely off the table when it comes to nonhumans. That logic itself fundamentally changes as soon as we move from humans to nonhumans. That there are in fact two logics: one for humans and one for nonhumans.
And that, I would argue, is a statement that is truly offensive.