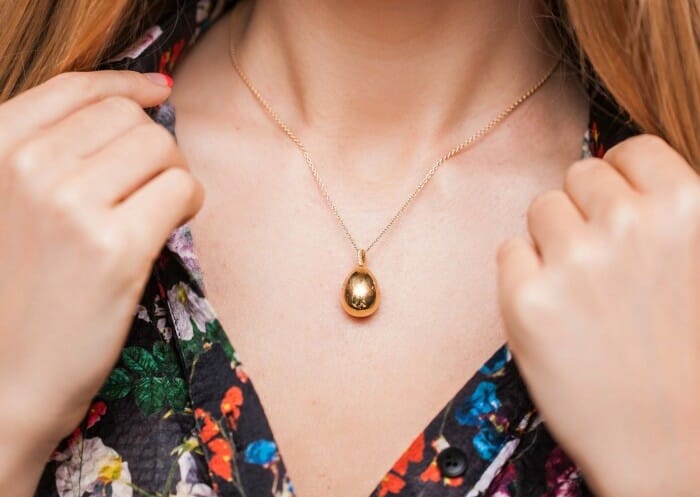 Let's start with an analogy:
One day you learn that your favorite necklace, or your favorite watch, purchased at a flea market years ago, belonged to someone who was murdered in the process of being mugged while wearing this piece. Their killer sold it to a pawn shop, who sold it to the buyer, who sold it to you at the flea market. Having learned this, would you still feel comfortable wearing the necklace or watch? Would it feel ethical to do so?
It is from this perspective that we can better analyze and begin to understand why there is no such thing as an "ethical" egg, and why eating eggs from even the "happiest" backyard hens is still a choice irrevocably steeped in violence and exploitation.
"Domestication"— the First Violence
Human domestication of chickens is one of the most violent chapters in all our history of animal abuse.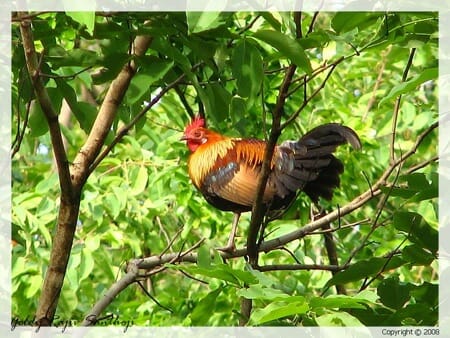 Modern-day chickens are descended from the Red Jungle Fowl of Asia, where their free-living forest counterparts still exist. Originally captured and bred into captive populations for the sadistic human entertainment of "cockfighting," chickens later began to be kept for consumption of their flesh and eggs.
Writing in her book, Prisoned Chickens, Poisoned Eggs, Karen Davis, Ph.D. notes, "It may be that cockfighting preceded and led to the use of chickens for food, with female game birds being perceived as a source of meat and eggs. Humans may have discovered that by stealing from the nest eggs they did not want to hatch, or wanted to eat, they could induce the hen to lay compensatory eggs and continue to lay through an extended season.
The breeding of hens to encourage egg-laying may have begun as long as five or even ten thousand years ago. Human intervention is certain. Egg-laying as an independent activity detached from the giving of life is not a natural phenomenon in birds. As The Chicken Book states, 'The chief distinction between domestic and wild fowl lies in the fact that wild fowl (like all wild birds) do not lay a surplus of eggs. Most commonly they lay only in the spring when they are ready to raise a brood of chicks.' (Smith and Daniel, 33)"
Through centuries of aggressive selective breeding, humans have turned chickens into birds who lay not 12 to 20 eggs per year as they did in the wild (laying only once or twice a year), but who now lay 250 to 350 eggs annually to meet human demand.
Our Frankensteinian genetic manipulation of these birds' reproductive systems in order to coerce their overproduction of eggs means that even the "happiest" hens endure a host of reproductive diseases and disorders that end up killing many of them far earlier than is natural. These illnesses include debilitating osteoporosis; tumors of the oviduct; peritonitis (see image above and video below); egg binding (large eggs getting stuck and being slow and painful to pass); and uterine prolapse, a condition in which the lower portion of the oviduct fails to retract back into the body after oviposition, or the depositing of an egg. Like egg binding, prolapse is commonly a result of small birds being genetically manipulated to lay an unnaturally high rate of unnaturally large eggs.
But setting aside the myriad reproductive disorders that regularly plague even the purest "heritage" breeds: consuming eggs from "backyard hens," whose abnormal rates of egg-laying (as opposed to once or twice a year for breeding purposes) are the direct result of a long history of violence, does not erase that initial injustice; rather it benefits from it. Consuming eggs from "happy hens" is thus not a rejection, but rather an endorsement, of the exploitative history and violently entitled mentality that brought these animals here in the first place, and that caused them to begin producing eggs year round.
Fruit of the Poisonous Tree
There is a term for this kind of harm: in legal vocabulary, the concept is known as the Fruit of the Poisonous Tree. As lawyer and author Sherry Colb notes: "Let me elaborate the legal concept of the Fruit of the Poisonous Tree. If someone has committed a wrong in acquiring some product… it is wrongful to utilize and enjoy the "benefits" of that product just as it was wrongful to commit the harm that resulted in the product's acquisition in the first place. In other words, one becomes an accomplice in the initial wrongdoing by taking the fruits of that wrongdoing and utilizing them as a source of pleasure…"
In the Fruit of the Poisonous Tree context, "there are two separate harms associated with benefiting from the wrongdoing. First, one directly rewards the commission of the initial wrong by utilizing the fruits of the wrong in precisely the manner contemplated by the first wrongdoer." In this case, chickens were domesticated for exploitation for entertainment (cockfighting) and for their flesh and eggs. To consume their eggs is to endorse this initial wrong against them.
"The second harm is one of moral complicity… partaking in wrongly-obtained goods makes an actor an accessory to the misconduct that first took place. For this reason, you might be reluctant to wear a piece of jewelry that was taken from a corpse, even if wearing the jewelry will have no effect on (and may not even be known to) the person who committed the murder and who left the stolen jewelry for you to find." That is, you know that someone was deliberately harmed and treated unjustly in order for this item to be made available to you. It is the product of an immoral act that sought to cause intentional harm. Why would you wish to benefit from such an act?
That initial injustice— domestication of chickens for the purpose of violently exploiting them— is the unavoidable tree from which the poisoned apple—in this case the egg— is unequivocally plucked. Choosing to consume the products— for which we have no need— of a long history of systematic exploitation and reproductive subjugation is choosing to endorse that exploitation and abuse. We can clearly see the wrong when the "poisonous tree" is a victimized human, but in the case of chickens, our ability to see the harm is muddied by the culturally entrenched view that animals' bodies and reproductive products do not belong to them.
As Dr. Will Tuttle has eloquently observed: "Harboring the idea of owning another living being is in itself an act of violence, and our outer violence toward nonhuman animals, which is so devastating to us all, springs from this idea. The vegan ideal of compassion for all life has as its core this same idea: that we are never owners of others. We can be their guardians, companions, friends, protectors, admirers, and appreciators, and this blesses us far more than we might think. The move from "owner" to "guardian" frees both the "owners" and the "owned," and establishes the foundation for peace, freedom, and justice. We are all harmed by the culturally mandated ownership mentality that reduces beings to mere commodities, whether for food, clothing, entertainment, or the myriad of other uses. It is long past time for us to awaken from the cultural trance of owning our fellow beings."
It's important to note that the "Fruit of the Poisonous Tree" analogy represents only one of the many harms that are caused and/or perpetuated by consumption of eggs from backyard hens. Learn more at Eggs: What Are You Really Eating?, where we also discuss what rescuers can do with rescued chickens' eggs instead of eating them.