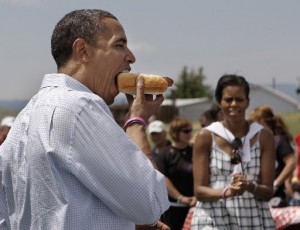 Compassion is an attribute that ultimately transcends political ideology. Nonetheless, it seems safe to say that progressive liberalism embraces the tenets of compassion more actively and conspicuously than political conservatism. The liberal tradition, at least since the early twentieth-century, has built its identity on values that promote empathy, tolerance, an open mind, cooperation, and the celebration of diversity.  Conservatives, by contrast, have typically espoused the qualities of individualism, competition, and suspicion of social welfare programs.
Embroidered into liberalism's set of attributes is a more specific combination of ideals. This would encompass, but not be limited to, a belief in the equality of opportunity, the rejection of arbitrary power relations, and disdain for inherited hierarchies. As a result of these qualities, the liberal tradition remains a noble one–and one that I embrace. Even if these values are rarely honored in the breach of daily political life, they at least pay rhetorical homage to the better angels of human nature. They at least speak to the more dignified aspirations of those bound into nations, precincts, and tribes.
But, for many liberals, these values don't extend to humans alone. If the virtues of compassion, tolerance, open-mindedness, empathy, and an insistence on fairness sound familiar, they should. They're precisely the characteristics that underscore and drive the animal rights agenda.  Not only do these attributes pervade the literature on animal rights, they also seem to pervade the character of the movement's advocates. I'm not saying that all ethical vegans are adorned with permanent halos, I'm only noting that their ideology is synonymous with that of those who do wear permanent halos.
I make this observation after attending and speaking at another remarkable "Veg Fest," this one in Ottawa. Thousands of people attended; I was able to speak with dozens of them personally; and I was reminded yet again that individuals who advocate for animals–to whatever extent and in whatever form–generally exhibit a kind of humble empathy that, were it only manifested in the political sphere, would make the world a more harmonious and thoughtful place for all living beings.  Again, I'm not suggesting that conservatives aren't compassionate. It's just that their defining icons–Rush Limbaugh, Rick Santorum, Glenn Beck–aren't exactly what I'd call paragons of that virtue.
Sadly, though, despite the ideological compatability between progressive politics and animal right advocates, the former is about as interested in the latter as are Rush, Rick, and Glenn. Liberals' unthinking–and sometimes thinking– decision to evade this potentially empowering relationship is especially unfortunate because the foundation of progressive liberalism has never been in more desperate need of repair. Fact is, it's crumbling.
Cowed by the electorate's alarming dodge toward some mythical notion of rugged individualism, small government, and Tea Party fanaticism, not to mention a range of other red state shibboleths, progressives in the United States are gradually shortchanging their liberal core to appease wavering centrists. An infusion of traditional liberalism is desperately needed. Conveniently, the animal rights version of these values is potent, alive, and undiluted by two decades of toxic political compromise. Our message has never been better honed and it's ready to go primetime. It is certainly more attuned to liberalism's ideals than the motivating mission of locavores, who strike me–with their exclusionary and libertarian-ish rhtetoric–as being far more at home on the political right than the left.
If the bricks of liberalism would benefit from the fresh mortar of animal rights, animal rights advocates would do well to bind themselves to those bricks with tenacity. People who fight for the rights of animals must also fight, in the spirit of progressive liberalism, for the human right to fair wages, universal health care, freedom from oppression, gender equality, gay marriage, racial equity, and a fair tax code, for starters. These concrete political goals are not only inseparable from the motivating values integral to animal rights, they're the very goals liberals stand to relinquish if we fail to shore up the stressed foundation of progressive politics.
Merging animal rights with other justice-oriented causes, if only nominally at first, integrates the cause of animals into a much larger, much more public discussion. Whether liberals, who I imagine are just as addicted to animal products as conservatives, will accept this potential merging of interests is the key question. It's for this reason that vegans–who I think it's fair to say tend to be liberals– mustn't fail to note that fighting animal injustice is a remarkably powerful qualification for fighting human injustice.
More to the point, as animal rights ideas inch closer and closer to the mainstream, liberals face the risk of being exposed for espousing a basic way of life–omnivorism–that reifies abuse, hierarchy, intolerance, and arbitrary dominion over those most in need of our cooperation and compassion. They risk, in other words, being exposed as violators not only of animal rights, but of their own deeply held values.  Vegans, in this sense, can save liberalism from consuming itself.