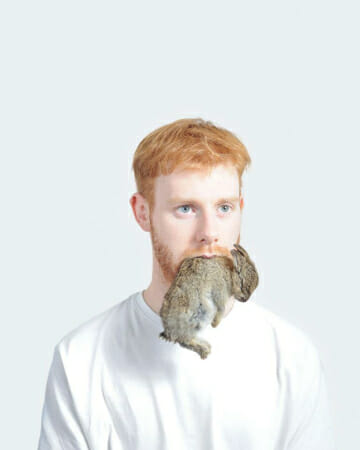 This post is part of an ongoing series called Most Common Justifications for Eating Animals, in which we seek to provide answers and resources to better address common defenses of animal product consumption. The following is an excerpt from the book, Mind If I Order the Cheeseburger?: And Other Questions People Ask Vegans.
---
The "Natural" Argument
Lions do kill and consume other animals. It does in fact appear to be part of their nature, in the sense that they are called "obligate carnivores," classified as such because they are thought to require animal flesh to live. There are anecdotal accounts of particular individual lions who were able to live without hunting or consuming the flesh of other creatures. (1) Such examples are exceptional, however, and when lions are observed in their natural habitat and examined anatomically, they seem well-designed to take down and digest other animals. This is true not only of obligate carnivores such as lions but also of members of other species that are classified as omnivores, including raccoons and bears.
In particular, the mammalian carnivores and omnivores share a number of physical attributes that make them well suited for killing and tearing apart their prey. They have a wide mouth opening, relative to head size; a simple jaw joint that operates as a stable hinge for effective slicing but which is ill-suited to side-to-side motion; and dagger-like teeth spaced apart to avoid trapping stringy debris. They also have sharp claws. (2) The mammalian carnivores and omnivores additionally have huge stomachs that enable gorging, an important capacity in animals who tend to average only about one kill per week. (3) These animals also have a very low gastric pH (which means their stomachs are very acidic), enabling the breakdown of highly concentrated protein as well as the killing of dangerous bacteria that typically colonize decaying flesh. (4)
What does animal anatomy have to do with the morality of consuming animals and animal products? The first argument, which regards nature as a source of moral instruction, asserts that "natural" behavior is morally permissible behavior. Given what we observe about them, it is plainly natural for lions, tigers, and bears to kill and swallow the flesh of other animals. If we cannot condemn anyone for doing what comes naturally, then it would be inappropriate for us to accuse lions of immorality for consuming other animals. Thus, according to the reductio argument from lion behavior, because we and lions are both animals, it ought to follow that we cannot condemn the human consumption of animal products either.
The argument may seem persuasive. There are, however, at least two reasons to be skeptical. The first reason has to do with human morality, and the second has to do with human biology.
The fact that a behavior is commonly found in nature is ordinarily insufficient to demonstrate the moral rightness of the behavior. To take one example, forced sexual intercourse is very frequently found in nature. (5) What we call "rape" is common among males of various species who are not voluntarily selected by females, perhaps because of the males' otherwise poor genetic endowments. Through rape, an unwanted male is able to perpetuate his genetic lineage (including perhaps the inclination to engage in forced intercourse). A socio-biologist might interpret the history of rape by conquering human armies in warfare as an example of this phenomenon, through which men from an enemy nation force women who have no interest in coupling with them to extend the genetic reach of the invading enemy. (6)
Another instance of behavior found frequently in nature is infanticide, the killing of infants. Among a number of species, when a new male animal becomes the leader of a group of pregnant females, for example, it is common for him to kill the babies of the females as soon as they are born. (7) The evolutionary benefit of this behavior is clear. If the females are nursing another male's genetic offspring, the new male cannot impregnate them. Infanticide in such a case promptly terminates lactation and leads to fertility in the females. This, in turn, allows the male to mate with the females and expand his own genetic lineage.
A third common behavior among humans and our primate relatives is xenophobia. Literally the fear of foreigners, it describes a reaction of hostility to others within the same species that fall outside one's own group. (8) When one male chimpanzee encounters another with whom he is unfamiliar, a common reaction is extreme violence. (9) Likewise, racism, international conflicts, and inter-group hatreds have formed a persistent part of the human story. (10)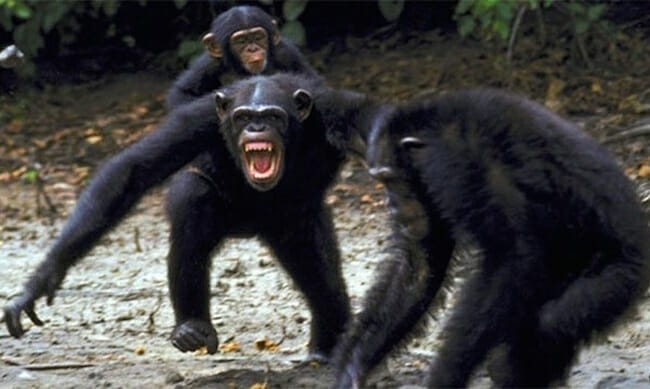 Perhaps a relic of a time in our evolutionary history during which strangers would generally pose an immediate threat, tribal loyalties and antipathy to outsiders may have become firmly ingrained in our DNA. (11) We can see disturbing echoes of such insider/outsider status allocation even among relatively young children. (12) This apparently naturally occurring behavior has recently led to school anti-bullying policies in response. (13)
The three examples, of naturally occurring rape, infanticide, and xenophobia, should help dispel the notion that acting in ways that come "naturally" automatically fulfills our moral obligations. In human societies, we evaluate our own behavior critically and negatively judge many instances of naturally occurring conduct. Indeed, if a particular behavior were sufficiently rare, it would suggest that people lack any drive to engage in it, and we would probably need no moral rules forbidding it. From this perspective, it is precisely because both virtue and vice come "naturally" to us that we must critically consider our activities and choose what to do (and what not to do) on the basis of moral reflection. We cannot, in other words, unreflectively do whatever we feel like doing and then rely on our inclination to act as necessarily vindicating what we have chosen to do.
But maybe there is some residual force to arguments from the natural. Yes, some things are natural and immoral, but perhaps the fact that particular behavior comes naturally counts at least somewhat in favor of its morality, even if other factors can outweigh the moral power of naturalness. After all, we do not judge lions to be acting immorally when they kill and devour their prey in part because lions are naturally carnivorous. On the assumption that our nature is relevant to figuring out what we ought to do, it is worth asking whether human beings are naturally and fundamentally a carnivorous species like lions or even an omnivorous species like bears.
Consider again the anatomy of the carnivore and the omnivore, including an enormous mouth opening, a jaw joint that operates as a hinge, dagger-like teeth, and sharp claws. Each of these traits enables the lion or bear to use her body to kill prey. Herbivorous animals, by contrast, have fleshy lips, a small mouth opening, a thick and muscular tongue, and a far less stable, mobile jaw joint that facilitates chewing, crushing, and grinding. Herbivores also generally lack sharp claws. (14) These qualities are well-adapted to the eating of plants, which provide nutrients when their cell walls are broken, a process that requires crushing food with side-to-side motion rather than simply swallowing it in large chunks the way that a carnivore or omnivore swallows flesh.
Herbivores have digestive systems in which the stomach is not nearly as spacious as the carnivore's or omnivore's, a feature that is suitable for the more regular eating of smaller portions permitted with a diet of plants (which stay in place and are therefore much easier to chase down), rather than the sporadic gorging of a predator on his prey. (15) The herbivore's stomach also has a higher pH (which means that it is less acidic) than the carnivore's or omnivore's, perhaps in part because plants ordinarily do not carry the dangerous bacteria associated with rotting flesh. The small intestines of herbivores are quite long and permit the time-consuming and complex breakdown of the carbohydrates present in plants. In virtually every respect, the human anatomy resembles that of herbivorous animals (such as the gorilla and the elephant) more than that of carnivorous and omnivorous species. (16) Our mouths' openings are small; our teeth are not extremely sharp (even our "canines"); and our lips and tongues are muscular. Our jaws are not very stable (and would therefore be easy to dislocate in a battle with prey), but they are quite mobile and allow the side-to-side motion that facilitates the crushing and grinding of plants.
Our stomachs are only moderately acidic, a fact that becomes salient around Thanksgiving, when even slightly undercooked dinners of turkey flesh result in many cases of food poisoning from the illness-causing bacteria that easily survive in our stomachs. (17) Like herbivores and unlike carnivores and omnivores as well, we have long small intestines, enabling the digestion of complex carbohydrates, a process that begins in our mouths, where we, like the committed herbivores, have carbohydrate-digesting enzymes as well. (18)
Does any of this mean that people are incapable of eating and digesting animal products? Of course not. With weapons to kill animals, we do not need dagger teeth, and with fire to cook flesh, we can usually avoid the pitfalls of a stomach that is ill-equipped to kill the pathogens that populate raw flesh.
Despite our flexibility in accommodating animal-based foods, however, it nonetheless remains clear that we are anatomically well suited to plant-based eating. As we saw in chapter 3, animal-based foods are unnecessary for us, and they carry significant costs and risks. While it is beneficial to have complex plant carbohydrates slowly make their way through our very lengthy small intestines, the same cannot be said for having meat rotting in our intestines for extended periods of time. (19)
However much people may enjoy eating animal products, then, nature does not unambiguously commit us to, or reward us with good health for, consuming them. Our nature is quite different from that of lions, and our choices about what we eat are accordingly far more flexible and correspondingly susceptible to moral scrutiny. Where we have another choice—indeed a more healthful choice—for which our anatomy and physiology amply equip us, we cannot simply invoke nature to justify what we do. It is true that we could not reasonably accuse lions of acting immorally in consuming animals. But simply put, we are not lions.
---
Want to learn more about how human anatomy compares with that of carnivores and omnivores? The video below is instructive. You can see more common justifications for eating animals here.
(1) See Georges H. Westbeau, Little Tyke: The True Story of a Gentle Vegetarian Lioness (1986); Adrian Blomfield, Lioness Who Lay Down with the Antelope, Telegraph, Jan. 8, 2002, http://www.telegraph.co.uk/news/worldnews/africaandindianocean/kenya/1380783/Lioness-who-lay-down-with-the-antelope.html.
(2) Milton R. Mills, The Comparative Anatomy of Eating, VegSource (Nov. 21, 2009), http://www.vegsource.com/news/2009/11/the-comparative-anatomy-of-eating.html.
(3) Id.
(4) Id.
(5) See Craig T. Palmer, Rape in Nonhuman Animal Species: Definitions, Evidence, and Implications, 26 J. Sex Res. 355, 360–67 (1989).
(6) See Randy Thornhill & Craig T. Palmer, A Natural History of Rape: Biological Bases of Sexual Coercion 80 (2000).
(7) See Sarah Blaffer Hrdy, Infanticide as a Primate Reproductive Strategy, 65 American Scientist 40, 43–44 (1977); Anne E. Pusey & Craig Packer, Infanticide in Lions: Consequences and Counterstrategies, in Infanticide and Parental Care 279 (Stefano Parmigiani & Frederick S. vom Saal eds., 1994).
(8) See Dean Buonomano, Brain Bugs: How the Brain's Flaws Shape Our Lives 134 (2011).
(9) See id.
(10) See generally Cultural Divides: Understanding and Overcoming Group Conflict (Deborah A. Prentice & Dale T. Miller eds., 1999).
(11) See Dean Buonomano, Brain Bugs: How the Brain's Flaws Shape Our Lives 134 (2011).
(12) See, e.g., Adam Rutland, The Development of National Prejudice, In-group Favouritism, and Self-stereotypes in British Children, 38 Brit. J. Soc. Psych. 55, 61 (1999); Jenny Hsin-Chun Tsai, Xenophobia, Ethnic Community, and Immigrant Youths' Friendship Network Formation, 41 Adolescence 285, 287 (2006).
(13) See, e.g., Vivian Gussin Paley, You Can't Say You Can't Play 93–134 (1992).
(14) See Milton R. Mills, The Comparative Anatomy of Eating, VegSource(Nov. 21, 2009), http://www.vegsource.com/news/2009/11/the-comparative-anatomy-of-eating.html.
(15) See id.
(16) See id.
(17) See Andy Lagomarsino, Food Poisoning Cases Increase During Thanksgiving, New Jersey Newsroom, Nov. 25, 2009, http://www.newjerseynewsroom.com/healthquest/food-poisoning-cases-increase-during-thanksgiving.
(18) See Milton R. Mills, The Comparative Anatomy of Eating, VegSource(Nov. 21, 2009), http://www.vegsource.com/news/2009/11/the-comparative-anatomy-of-eating.html.
(19) See Press Release, World Cancer Research Fund, Most Authoritative Ever Report on Bowel Cancer and Diet: Links with Meat and Fibre Confirmed (May 23, 2011) (on file with author), available at http://preventcancer.aicr.org/site/News2?page=NewsArticle&id=20691&news_iv_ctrl=0&abbr=pr_= 153; James Meikle, Study Suggests Link Between Eating Red Meat and Crohn's Disease, Guardian, July 15, 2005, http://www.guardian.co.uk/society/2005/jul/16/health.food.
(20) See U.S. Could Feed 800 million People with Grain that Livestock Eat, Cornell Ecologist Advises Animal Scientists Future Water and Energy Shortages Predicted to Change Face of American Agriculture, Cornell University Science News, Aug. 7, 1997, http:// www.news.cornell.edu/releases/Aug97/livestock.hrs.html.
(21) See Richard A. Oppenlander, Comfortably Unaware xi–xii (2011); Joyce D'Silva, Introduction to The Meat Business: Devouring a Hungry Planet xv (Geoff Tansey & Joyce D'Silva eds. 1999).