The following is my letter to the editor of The Globe and Mail in response to their May 7th article, This sheep could save our bacon someday: Why farmers are banking on rare breeds. Some of the content here is excerpted from my book, Farm to Fable: The Fictions of Our Animal Consuming Culture.  Letters to the editor can be sent to [email protected].
---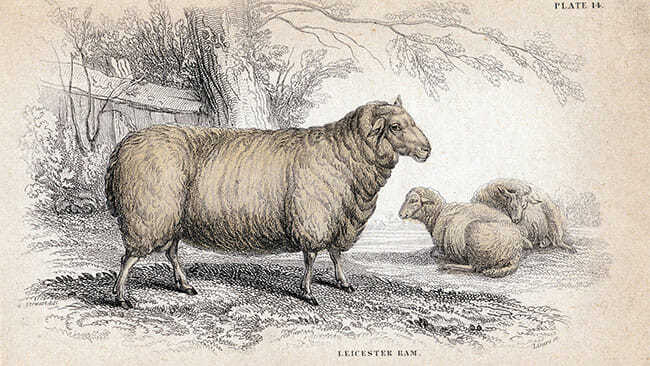 Dear Editors,
Overall, the article is based on the false premise that the conservation of so-called "rare breeds" are of the same status as endangered native species, conflating the role of conservation of native species with domesticated, "invasive" species that humans introduced solely for the purpose of commodification, which has resulted in an ongoing degradation of ecosystems and the decimation of wildlife, not its conservation. In addition, the article ignores all of the cruelty and killing of domestic animals in the process of centuries of selective breeding which involves "weeding out" weak or diseased animals and killing them off.
The article suggests that so-called "rare breed" or heritage breed conservation is humankind doing Mother Nature a favor by domesticating certain indigenous species and by introducing invasive species to her ecosystems, as if nothing existed (or at least nothing worth conserving) before our intervention, as if no species were harmed or hunted to extinction in the process of converting and maintaining once pristine ecosystems into farmland. In reality, farmers wreaked havoc on ecosystems and systematically killed off other animals who posed a threat or nuisance to their livestock investments. And the process continues today, particularly on so-called pasture-based or free-range farms, which require more land use and therefore result in more displacement of native animal species.
Even the Livestock Conservancy admits that heritage is "largely a term of art and not science." But are "rare" and "heritage" really terms of art or just euphemisms strategically branded for an affluent and highly lucrative niche market, which the conservancy claims is needed "to secure the term in the food and agricultural marketplaces so that it becomes a term that consumers can rely upon." In other words, the motivation is about manipulating consumer perceptions, not conservation. And the brand is built upon a story about animal "martyrs" who we must kill and eat in order to ultimately save from extinction: "Most heritage breeds are also endangered breeds, so by defining Heritage it allows for the reintroduction of these breeds to the marketplace as the cultural and culinary treasures that they are."
By calling this livestock conservation, farmers who buy heritage breed animals are suddenly elevated and likened to the altruistic intentions of true species conservationists, who are driven by their passion for protecting those species rather than making a living off of exploiting them. A livestock conservationist, on the other hand, can breed and raise animals for the sole purpose of slaughtering them in their infancy or adolescence—at a fraction of their natural lifespan—to make a living off of selling their carcasses as "culinary treasures" and call himself a conservationist. In any other context, conservation means the opposite; it means helping the members of a species to live out their natural lifespan and encouraging them to mate and have natural families to increase their population and then to release them into the natural world. The goal is not to turn them into "culinary treasures" for our own selfish enjoyment, but to instead preserve their heritage because we recognize their intrinsic value. If we were to apply the logic of livestock conservation to other animals, it would mean that poaching, hunting, killing and eating them, rather than actually protecting them from human destruction, would be not just acceptable but worthy of the term conservation.
As for the issue of extinction, animals we have intensively bred and transformed through centuries of domination never existed in the natural world to begin with, so it is impossible for them to go extinct. Only animals that exist in the natural world, not domesticated versions of animals we exploit for our own purposes, are subject to extinction. In many cases, we've already hunted their natural ancestors to extinction long ago. But even if one insists that it would be a great tragedy for these so-called heritage breeds to disappear, since when is it logical that breeding them into this world means we must also kill and eat their infant bodies too? It seems that our fear of farmed animal extinction is more about the conservation of our ego, that these animals are symbolic as our own proud creation, a testament to our superiority and ingenuity.
Sincerely,
Robert Grillo.