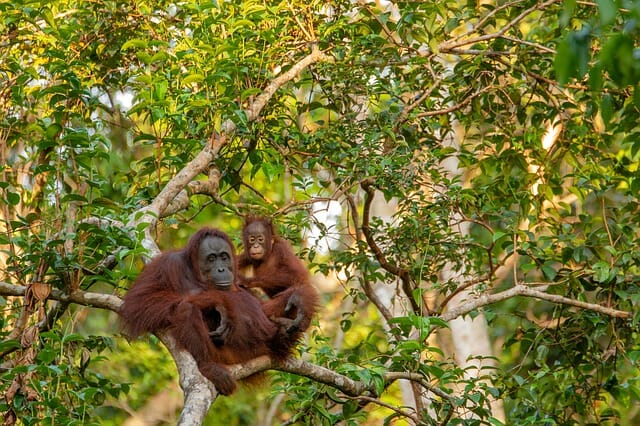 Some plant crops are particularly destructive to rainforests, indigenous communities and other native species as well as exploit slave and child labor. In discussions of veganism and animal rights, some people justifiably point to coffee, bananas, palm oil and chocolate as being among the most unethical crops. The problem with this critique is that it often singles out vegans as if only vegans — and all vegans — are responsible for their existence.
First, it's important to point out that none of these are essential crops needed for human nutrition or for which there are no satisfying substitutes. Nonetheless it is fair to challenge vegans — and everyone else for that matter — to consider the harms caused to marginalized communities, workers and wildlife in crop farming. At the same time it is also important to point out the efforts of veganic agriculture to minimize all of these harms through greenhouse agriculture, no-till cultivation, green manure (in place of animal manure and other animal by-products), the replacement of harmful pesticides and other methods that reduce the impact on the land, animals and ecosystems. The bottom line is that a vegan ethic seeks to reduce harm wherever possible and practical, but never claims to rise to the impossible standard of perfection. Those who dismiss veganism in such a manner are invoking the perfection fallacy.
Second, it is a false equivalency to conclude that the impact of vegans — even vegans who occasionally consume cashews, bananas, coffee and chocolate — is the same as the impact of those who regularly consume a combination of animal products and these ethically problematic plant crops. Consider the following statistics to fully appreciate the impacts of eating animals:
We can have the greatest positive impact with perhaps the least effort by going vegan. And once vegan, there are a whole host of other issues to consider and confront, such as these problematic plant crops. The act of going vegan opens us up to unraveling the layers of deception and misinformation which blinded us to the harms we are causing this planet, and veganism often leads us on a journey that does not just end with replacing animal products. As vegan pioneer Donald Watson articulated many decades ago, the journey is about exploring what is "possible and the practical" in reducing harm in the world.