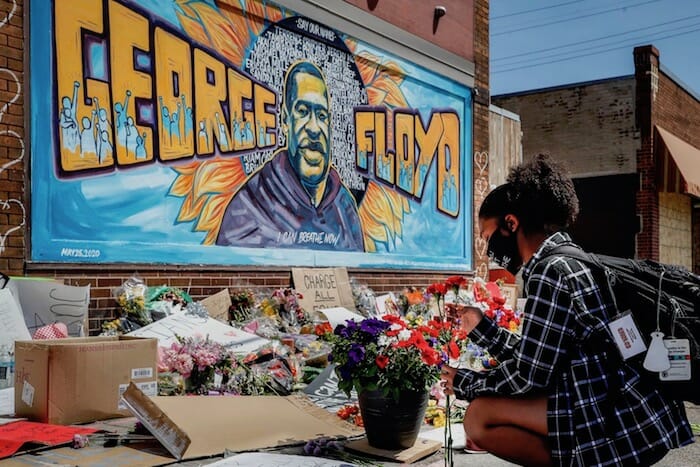 Free from Harm has always worked for positive change in the world for all species, including the human ones, and for the survival and healing of our ailing planet. Our hearts are most open to the victims of injustice in our society, those who suffer the most from systems of violence and exploitation.
We at Free from Harm condemn the racial injustice, white supremacy and police brutality that has been manifesting throughout the United States and around the world. We stand in solidarity with racial justice groups, including Black Lives Matter, and with individuals demanding accountability for the murders of George Floyd, Breonna Taylor, Ahmaud Arbery, Sandra Bland, and too many more.

As an activist organization that places great value on our first amendment rights, we are also outraged and disgusted by the nonstop torrent of footage from around the country showing police and military personnel brutally attacking their own citizenry as they engage in nonviolent protest. It is unacceptable to use force against an unarmed public exercising its constitutional rights. We therefore support efforts to investigate and prosecute those responsible for violations of our fundamental rights.
We encourage everyone to speak up and out about racial injustice; commit to unlearning racism and improve on becoming anti-racist allies; donate to racial justice groups; support black businesses (here is a list of black-owned vegan restaurants by state); and get active in a local racial justice group. Check out Showing Up for Racial Justice (SURJ) which provides organizing details for setting up a new group, as well as a list and map of all registered SURJ chapters and a list of resources on what you can do. Finally, check out this excellent collection of resources and actions you can take from Encompass. This is a time when we all must push ourselves to do more and demand justice for all. To use the words of a popular mantra of civil resistance, "No one is free when others are oppressed."