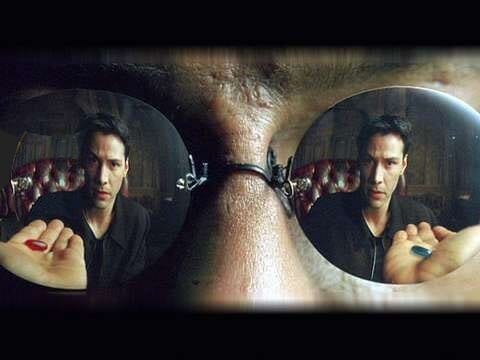 The following is excerpted from my book, Farm to Fable: The Fictions of Our Animal-Consuming Culture, due out Summer, 2016.
---
It appears that most children are born with an innate empathy for animals. They learn prejudice and discrimination based on race, sex, and species from the adult world. For example, when I was a child, I recall being taken to petting zoos on school field trips where we were given strict guidelines for how to interact compassionately with the animals. But then, later that evening, we would be served the same animals we were told to respect when alive. What seemed like baffling hypocrisy to me then is a testament to how powerful cultural and social forces lead us to turn against our hearts and minds, especially when it comes to the animals we eat. And even more startling is how widespread and consistent this phenomenon is in all of the animal-eating cultures of the world. The question I have grappled with for years now is: how can this conditioning work so well on so many of us for so long?
This question is central to the film, The Matrix. While most narratives from popular culture are carefully crafted around what we want to see, hear, and believe, The Matrix asks us to question what we've been taught, to separate what is illusion from what is real, what is oppression from what is freedom. And The Matrix is all the more important because of its notoriety as a cult classic. In the film, Morpheus explains to Neo that the Matrix is a simulated reality based on what the world was like in 1999, into which harvested humans are pacified and trapped as slaves by the sentient machines of their own creation. Morpheus and his followers make up a rebel group who hack into the Matrix and "unplug" enslaved humans and recruit them as rebels. Morpheus becomes convinced that Neo is "The One" prophesied to end the war between humans and machines. In one defining moment, he offers Neo a choice to take the red pill or the blue pill, explaining that taking the red pill will reveal the truth about reality. When Neo chooses the red pill, Morpheus then explains what the Matrix means:
Morpheus: The Matrix is everywhere. It is all around us. Even now, in this very room. You can see it when you look out your window or when you turn on your television. You can feel it when you go to work . . . when you go to church . . . when you pay your taxes. It is the world that has been pulled over your eyes to blind you from the truth.

Neo: What truth?

Morpheus: That you are a slave, Neo. Like everyone else you were born into bondage, into a prison that you cannot taste or see or touch. A prison for your mind. (1)
Seeking and Skepticism
An important message in The Matrix is that the way out of our mental prison starts with seeking and skepticism, which require a certain amount of courage and humility in admitting that we may have been misled. And if we open our minds, we might even overcome our denial and defenses to face hidden truths. Animal advocacy, like other social justice movements, asks us to confront difficult realities, but the ultimate reward goes to those who have the courage to witness because seeing things as they really are liberates us from oppression. Silence and denial keep oppression alive, and breaking that silence and denial disempowers it. While The Matrix doesn't necessarily relate to liberating animals from the suffering we impose upon them, its message is universal enough to apply to both humans and other species.
The Matrix grapples with the uncomfortable fact that most of us choose the blue pill (fiction) over the red pill (fact). In terms of eating animals, taking the blue pill serves two important functions: First, taking the blue pill reinforces what we want to see, hear, and believe. We want to believe that farmed animals, at least for the short time they are permitted to remain alive, are treated with respect and suffer minimally on that "one bad day." Second, taking the blue pill advances the agenda of the animal exploitation industries by presenting animals as willing participants in whatever it is we want to do with them.
Social psychologist Melanie Joy refers to the Matrix that is carnism, a term she uses to identify the hidden belief system that conditions us to eat animals.(2) In Joy's analysis, for meat-eating cultures around the world, carnism is so entrenched that it remains an invisible belief system or Matrix that most people don't think or talk about. "It's just the way things are," people say. By identifying and critiquing carnism, we break through the myth that only vegans and vegetarians eat according to a certain set of beliefs. Joy explains that carnism remains a dominant belief system to the extent that it remains unquestioned, shrouded in silence and protected by collective denial. Violent and oppressive belief systems like carnism, and really any other ism for that matter, rely on us to not think critically or question how they conflict with our core values of justice, reciprocity and compassion, those values we possessed as children, before we were taught to turn against them.
(1) The Matrix, directed by Lana and Lilly Wachowski (1999; Burbank, CA: Warner Home Video, 1999), DVD.
(2) Melanie Joy, Why We Love Dogs, Eat Pigs and Wear Cows: An Introduction to Carnism (Newburyport: Conari Press, 2011), 134.