Prevalent in our society are some deep misconceptions about turkeys: that they lack intelligence, that they don't have personalities, that there can be no kinship between humans and these animals who appear so very different from us. For eight years, Hildy walked up to people bearing such assumptions and completely disarmed them. No one who met this bright, charismatic bird could doubt that turkeys are individuals with minds, feelings, and unique characters – individuals with whom we can have connections, individuals with whom we can share friendship.
Hildy's life began in a world that denies that fact. Born in an industrial hatchery, she lost the tip of her beak and the ends of her toes to an amputation procedure used by producers to mitigate fighting injuries in the crowded, stressful environment of the factory farm. An infection contracted at such a facility before her rescue left Hildy permanently blind in one eye. But neither that disability, nor the burden of selective breeding, which predisposes industrial turkeys to excessive weight gain, slowed her down. With the special diet and care provided at our shelter, she flourished through the years and remained hale and hearty even as one of our oldest turkeys. She lived a wonderfully full, long life, but eventually succumbed to heart failure, an ailment common among elderly turkeys.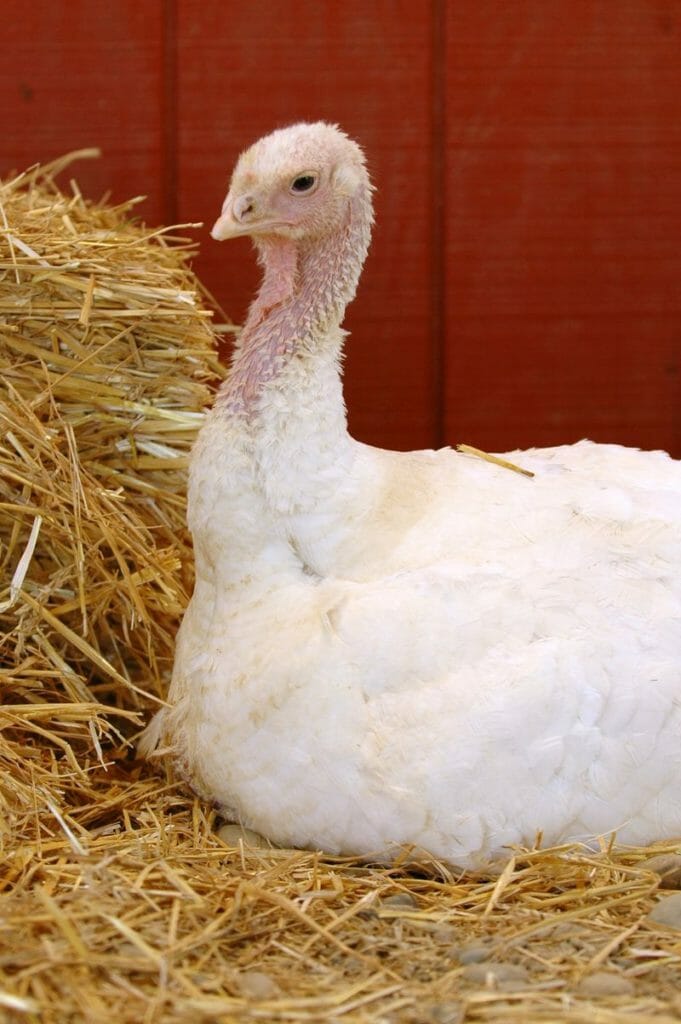 Hildy loved life. No vestige of her past could stop her from enjoying every day. She was filled with curiosity and, on occasion, mischief (she liked to sneak up on piglets when we took them to play in the turkey pasture). She loved the outdoors. She loved the cool air in autumn. She loved treats like yams and squash.
And Hildy loved people. Partial to having her feathers stroked, she would sit with visitors for hours soaking up attention, which her delighted admirers were only too happy to give. Hildy was one of the most gregarious turkeys we've ever met. She charmed her flock mates, too, and was a friend to everyone in the turkey barn.
Her best friends were fellow turkeys Kima, Rhonda, and Feather. They all adored spending time together and, when they weren't at each other's sides, would call out to one another to stay in touch. The companions loved to wander beneath the willow tree in the yard by their barn.
It will be strange not to see her beneath that tree. Hildy's passing is a great loss for all her friends, turkey and human alike. But she has left us a consolation, and that's the memory of how she lived among us: with great joy.
_______________________
This post originally appeared as Remembering Hildy at Farm Sanctuary's blog, Sanctuary Tails, and is reprinted here with the author's permission.