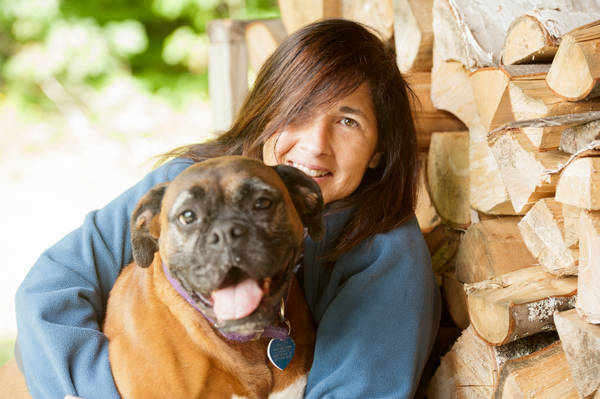 Helen Peppe grew up the youngest of nine children on a farm in Maine, where she lived until college. In her recent memoir, Pigs Can't Swim, she recounts how the early connections she made with the animals raised and killed on her family's farm drove her decision to become a childhood vegetarian (and a vegan in adulthood), and the often lonely world she inhabited as a result of that decision.
From Pigs Can't Swim:
"I looked at the pile of decapitated bodies and thought of the stump in the woods and the heads around it, the expressions not of surprise, but fear, eyes wide open. What was the last thing they'd seen, part of a tree, grass, the axe, the next chicken in line? Did two of them remember their short baby chickhood where they'd been petted and loved? Did their brains show them pictures of a particular moment, pictures of the past and present? A future? I'd watched dogs, horses and pigs dream, their legs trotting in their sleep, their eyelids fluttering as they whined or grunted. Did chickens dream, too? I looked at the pile of decapitated bodies and knew I would not eat any of them, knew I would never eat any animal again because how could I eat anything that could enjoy attention or who might have dreams of her own?
Observing the deaths of so many animals, animals who enjoyed playing in the pastures and pens with their lambs, calves, and piglets, I wanted to protect them, to save their lives."
You can read an interview with Helen Peppe at Vegan Publishers. Check out her photography and learn more about her writing at helenpeppe.com.
---
I'll close this piece with a "quote" from one of the rescued residents at Hof Butenland sanctuary, a calf called Fiete rescued from the dairy industry. I don't speak much German, but I think he is saying something about friendship, and sunlight, and happiness. I think he is probably saying thank you.